Android App Development Company
Looking for Android App Development in Los Angeles? Xmedia Solutions is a leading Android App Development Company that helps you with business Mobile apps.
Grow your Business with the Right Mobile Solutions
Our mobile developers adhere to the best optimized Android application development tools to provide top product development services. We are experts in Native mobile app Development, Hybrid app development(Xamarin, ReactNative, Flutter), Game Development, Android Security Architecture, OpenGL using Android SDK (Software Development Kit). A successful mobile Android app combines three aspects in a smart way: market, user, and the product itself.
Capturing a wider market in a highly technology market
Customized profitable apps that suit your business needs
Owned by Google that supports all computing tasks
Why Android Application Development Company?
The Android application development market is growing at a quick pace. Let's have a look at a few reasons why companies should go for Android App Development.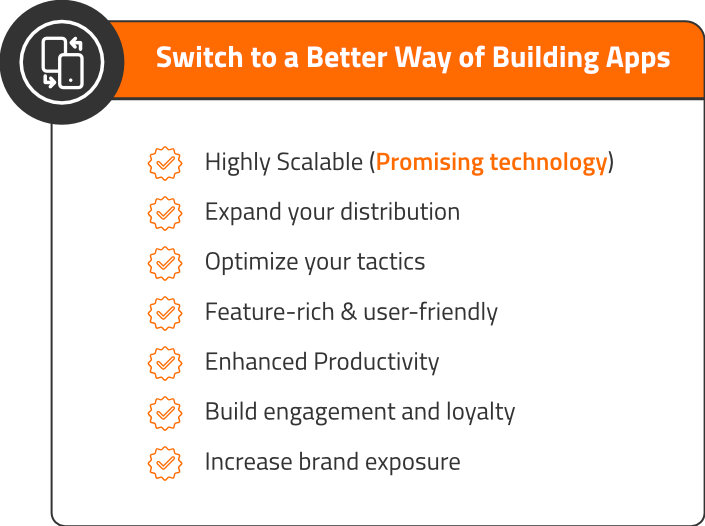 Switch to a Better Way of Building Apps
Highly Scalable (Promising technology)

Expand your distribution

Optimize your tactics

Feature-rich & user-friendly

Enhanced Productivity

Build engagement and loyalty

Increase brand exposure
Xmedia Solutions is an android app development company firm that works with both corporate and startup clients to produce award-winning mobile apps. We have a diverse workforce and a wide range of programs that are fully flexible to meet the needs of our clients. We work with young mobile developers to help them plan, code, build and launch their applications on the Apple App Store and Google Play.
Our clean, professional apps serve a function that has been thoroughly checked. Apps that offer a service and have a purpose will outlast those that only aim to distract you for a short period of time. We are firm believers in our most valuable player's long-term worth.
Architects, strategists, designers, and developers must pool a vast amount of money to create a successful app. We believe in an agile process that encourages each party to contribute to the product's ongoing refinement.
We will assist you in making the most cost-effective decisions for your project by laying out all of the required expenses and resources. If you're ready to bring your concept to life, we'll start with product design sprints and progress to design and development sprints. Do you want to build an MVP? In as little as 9-13 weeks, you might have a prototype in your possession. We believe that effective products are created through teamwork and dedication. Clients rely on us because we have the expertise and experience to intervene at any stage during the lifecycle of a product. We collaborate closely with our clients to become an organic part of their team.
Start your project with us or take an existing one to the next level
An estimated three-fourths of all mobile smart phones work on android platform. Keeping this in mind, growth of many businesses now depends on having a good android application present in the market. Our expert team at XMedia provides you with robust, cost-effective and quick android
applications that help you carry out business operations such as e-commerce, facility management, enterprise management, etc., in the most effective ways. Android applications provide us with a variety of advantages such as:
Easy to customize functions
Why to create an Android app?
Android OS has the majority of the mobile market share. Developing an
Android application
will allow you to reach the largest user base possible. Using the Java and Kotlin programming languages allows our expert team to build wonderful and scalable apps with high performance. The different functions served by native libraries allow leveraging the capabilities of the newest
Android
smartphones.
Loved and Trusted by the Industry Leaders




Are you interested in Doing Project with us?