Angular Development Company
Best Angular Development Company, Los Angeles, USA. We Offer Amazing And Reliable Solutions That Will Transform Your Ideas Into Reality. Provides customized and flexible Angular development services.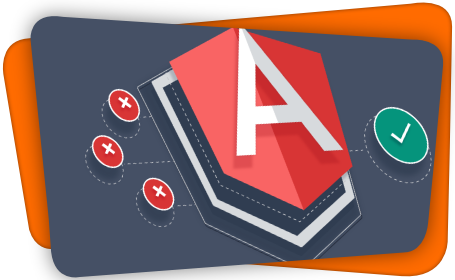 Angular Development Company
Xmedia is a prestigious and leading Angular development company. We help your business develop robust, secure, scalable, high-performing, interactive, and MVC-capable web apps using the latest AngularJS technology. Our specialists have delivered hundreds of successful projects to global clients.
Xmedia Angular development solutions enhance the features of HTML to create a unique, interactive and dynamic user interface for websites and mobile applications. Our services deliver customized web applications that are interactive and with a blend of user-friendly features and seamless performances.
Why is X-media a perfect Angular development company for you?
The Angular development team in Xmedia is highly professional and can develop customized websites and web applications. The Angular development solutions are with full-time support through different modes of communication such as Skype, Email, Phone, etc., Our angular development team members are agile and stay updated with the advanced tool and technology. Xmedia provides a regular reporting facility to clients-daily, weekly, monthly, quarterly, and yearly – depending upon clients' purposes. We follow world-class standards and guidelines to deliver faster, with the best quality and efficient solutions.
Loved and Trusted by the Industry Leaders




Are you interested in Doing with us?