Mobile App Development Company in Los Angeles
We're a dedicated tech app building & development company providing design for iOS & iPhone.
Mobile App Development Company

People admire the success stories of any achievers, and you have Xmedia solutions to tell that story in the world of mobile Apps development with their innovation-driven applications by dedicated, best and expert Apps developers/ architects who dig deep in to find a unique niche for your App. Make that one perfect dominating application that leads you to live happy and content in your successful business with Xmedia Mobile App development company in Los Angeles. The Xmedia has a successful track record as a leading mobile app development company with over 15+ years of experience, in helping customers across industries and territories to amplify their business productivity providing high-quality, intuitive, and smart mobile Apps that are the fool proof and best quality in Google play store and iOS App store. Today's world seems to run on smartphones and the internet. People have become  smartphone admirers from dawn to dusk, from home to office, during travel to rest, and beyond. The revolution in technology has increased the dependency on mobile phones, tabs so are the growth of mobile App consumption. Application development has become bigger and faster as the Apps are created every day and it's going to be the next big thing in one or two years.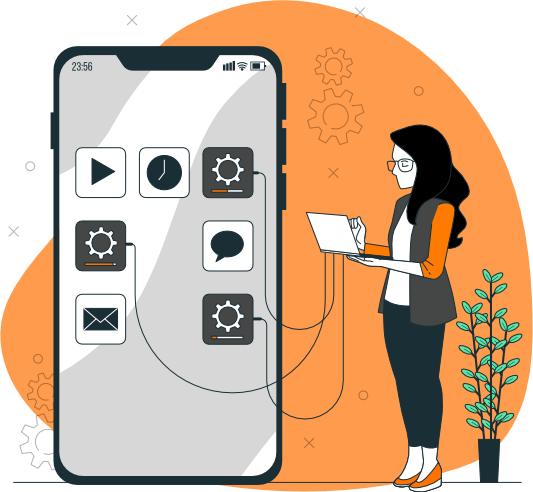 X media range of services in mobile App development includes a start-ups and enterprises to industries of retail, healthcare, and energy. Develop the unique App that is your businesstoday from Xmedia's expert mobile App development team in Los Angeles. Give a personalized experience to your customers and stay dominated in the market with Apps that are provided for multiple platforms Android, iOS, cross-platform solutions. Easy to use flexible, secure, fast loading, apps are in line with the attitude and attention span of current trends of the end-user. Location/territory and budget isn't usually a factor to grab your services.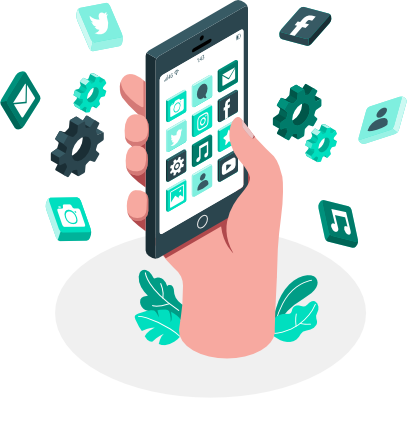 Stand outshining in today's competitive world by making the most of iOS Application development to bring truly efficient and captivating products to your iOS mobile audience. Get the cutting-edge solutions to your I-phone mobile Applications that perform best for diverse domains that automate your business from Xmedia mobile App development company in Los Angeles. X media is the best choice to build secure, scalable, and chartbuster Apps from the best skilled iOS App developers for your aspiring business creating a lasting experience for your end-users.


There are numerous frameworks of Android Apps development available in the market today for your business needs. However, to choose the unique one needs the assistance of an Android App developer. X media mobile app development company in Los Angeles is the right platform to seek. Get the cutting-edge expert solution for your business needs in native mobile app development, hybrid App development (Xamarin, react native, flutter), game development, Android security architecture, OpenGL using Android SDK (software development kit) from X media. Get assistance for your Android compatible mobile Applications where you get an App prototype within 9-13 weeks delivered by the combined effort of our experts including architects, strategists, designers, and developers.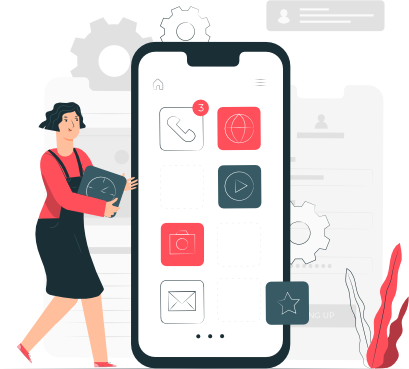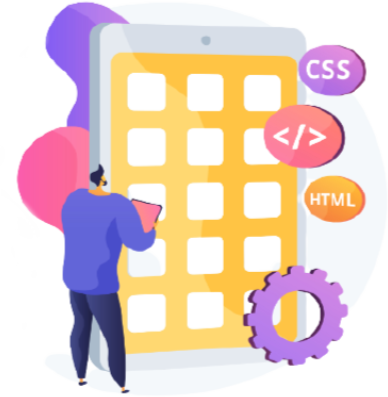 Develop your hybrid Applications with X media, a leading company that provides the best hybrid App with aggressive and innovative UI design. The designs are robust, highly efficient in generating good ROI, and handle all your business requirements. A hybrid App is a native Application that predominantly uses the users' interface in an embedded browser component. users cannot differentiate hybrid and native Apps from each other. both can be downloaded from the Apple App store and google play
store, both can be stored on mobile, and both can be launched in the same way. Xmedia mobile app development company in Los Angeles offers you hybrid Apps with empowered functionality and efficiency infused with structured hybrid App development parameters with the latest technologies and techniques. Get your cost-effective App on time with the best quality.
Are you interested in Doing Project with us?