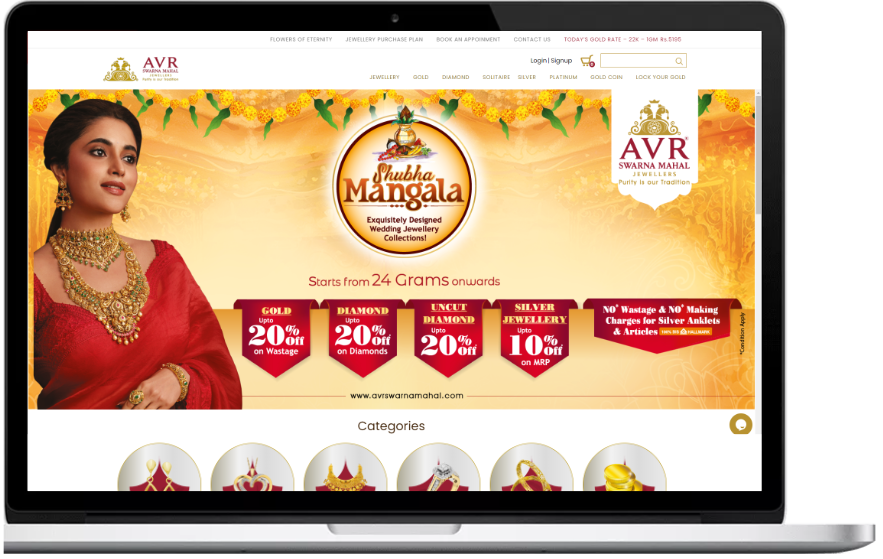 AVR Swarna Mahal, a jewellery business, faced a decline in sales due to the COVID-19 pandemic. However, with the implementation of an online Catalog-based shop by Xmedia Solutions, sales increased significantly.
The concept of "lock your gold" during lockdowns contributed to the revenue of 1 crore rupee in a single day on Akshaya Tritiya.
Beauty bloom, a premier beauty salon in Singapore, approached Xmedia Solutions to create a visually stunning website to attract new customers. Xmedia delivered a beautiful and user-friendly website that has effectively drawn in new clientele for Beauty Bloom.
In addition, Xmedia provides ongoing Facebook and Twitter marketing services to promote Beauty Bloom's services and special offers, further driving business growth for the salon.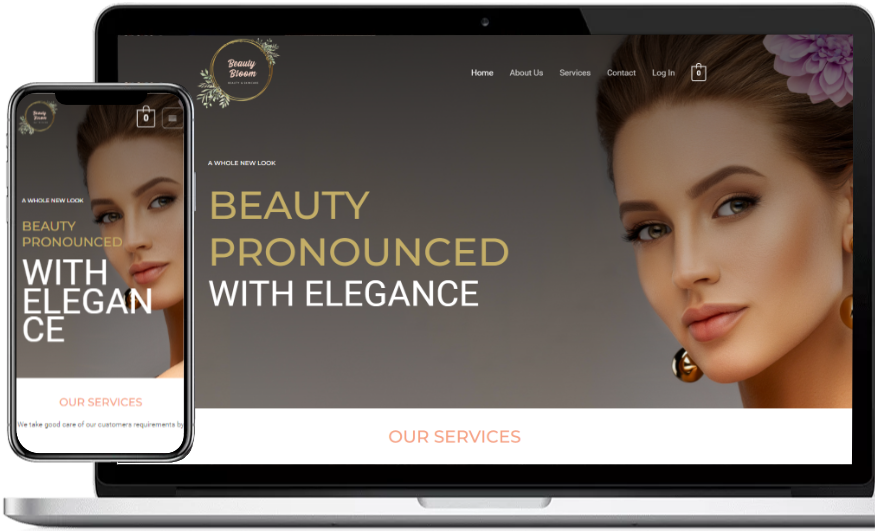 SansRack has experienced a notable surge in sales since partnering with Xmedia Solutions for eCommerce services. Xmedia's expertise in eCommerce has allowed SansRack to streamline its book printing and distribution platform in India, resulting in increased customer satisfaction and revenue.
This success has also attracted interest from publishers looking to utilize Sans Rack's efficient platform for their own book printing and distribution needs.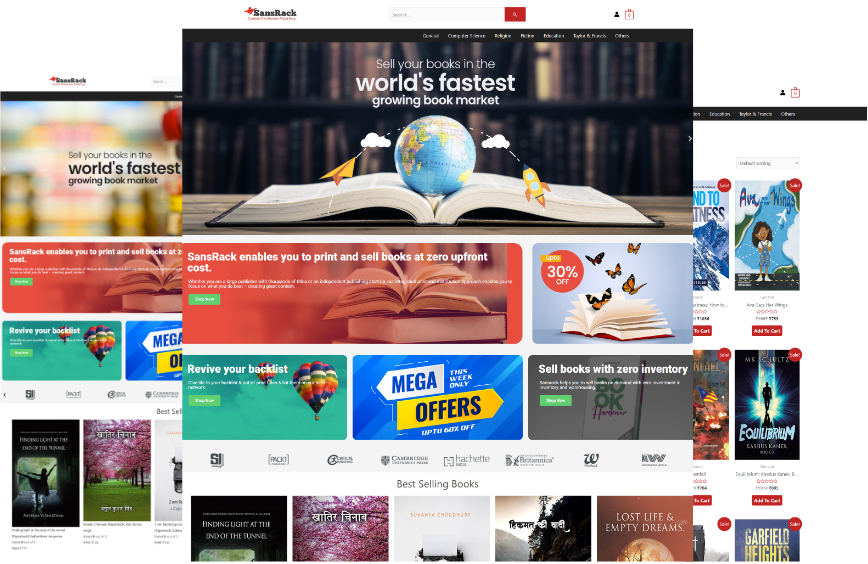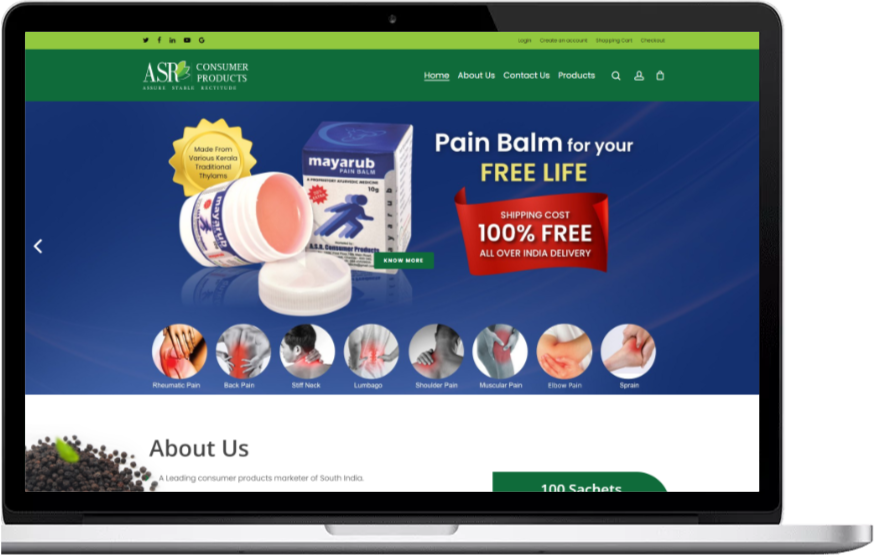 Xmedia has successfully launched e-commerce services for ASR consumer production, a prominent consumer products marketer in South India.
The targeted markets include pharmacies, supermarkets, Kirana stores, and tea shops.
The user-friendly website has proven to be a major draw for customers resulting in a significant increase in online sales.
Siwoon Changgo is a leading pharmaceutical company in India, providing customers access to high-quality medicines at competitive prices. Xmedia Solutions has partnered with it to offer e-commerce solutions. With over 20 years of expertise and experience in e-commerce design and development, Xmedia Solutions has created a responsive, easy-to-navigate, e-commerce store allowing customers to find the products and place their orders with just a few clicks.

The platform has seen a rush of customer traffic, boosting sales and revenue. Xmedia is thrilled to be a part of such a successful journey.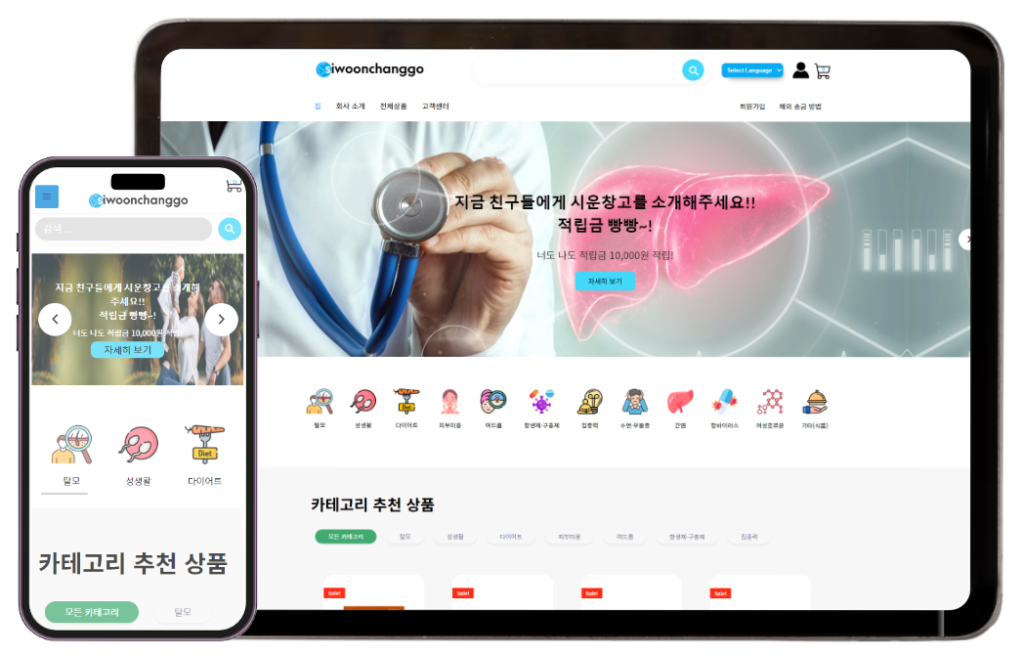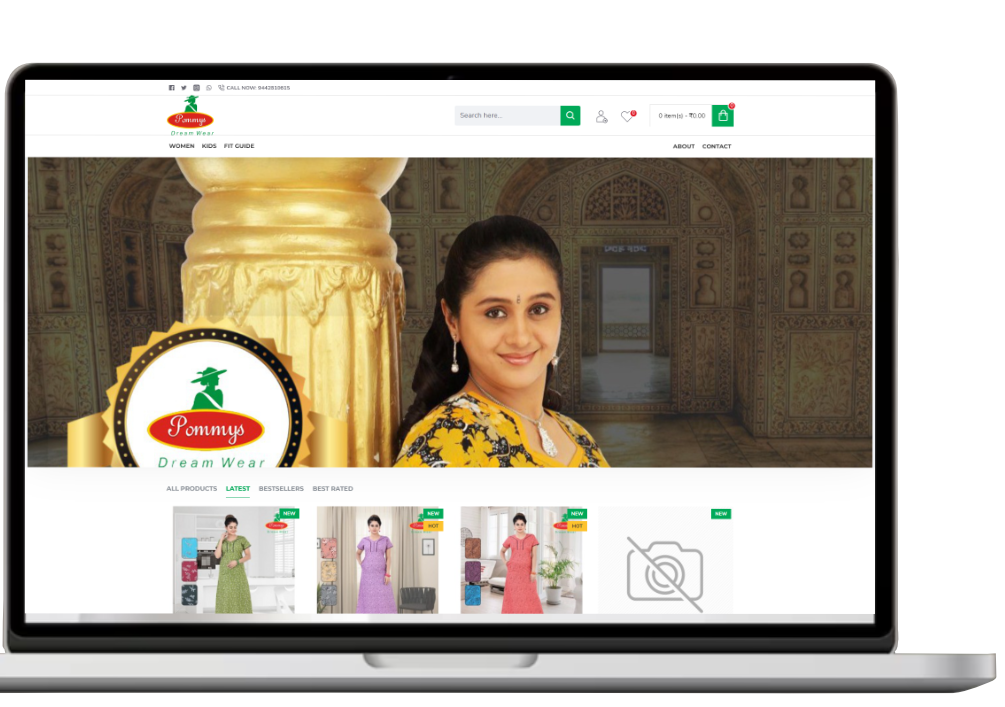 Pommys is a one-stop destination for women and kids wear. Xmedia Solutions has played a crucial role in the success of Pommys by designing and developing a responsive e-commerce platform that is both intuitive and easy to navigate.
The platform allows customers to browse a wide range of products, place their orders, and have their purchases delivered right to their doorstep, all with just a few clicks.
Efurnmart is an online furniture store offering a comprehensive range of furniture for living rooms, bedrooms, studies, dining, office, kitchen, and more. Xmedia Solutions has transformed customers' access and purchase of furniture by providing a convenient e-commerce shopping experience.
With Xmedia Solutions' expertise in developing responsive e-commerce platforms, Efurnmart customers can now easily browse and purchase furniture from the comfort of their homes. The platform's intuitive design and ease of use make it simple for customers to complete their purchases within a few clicks.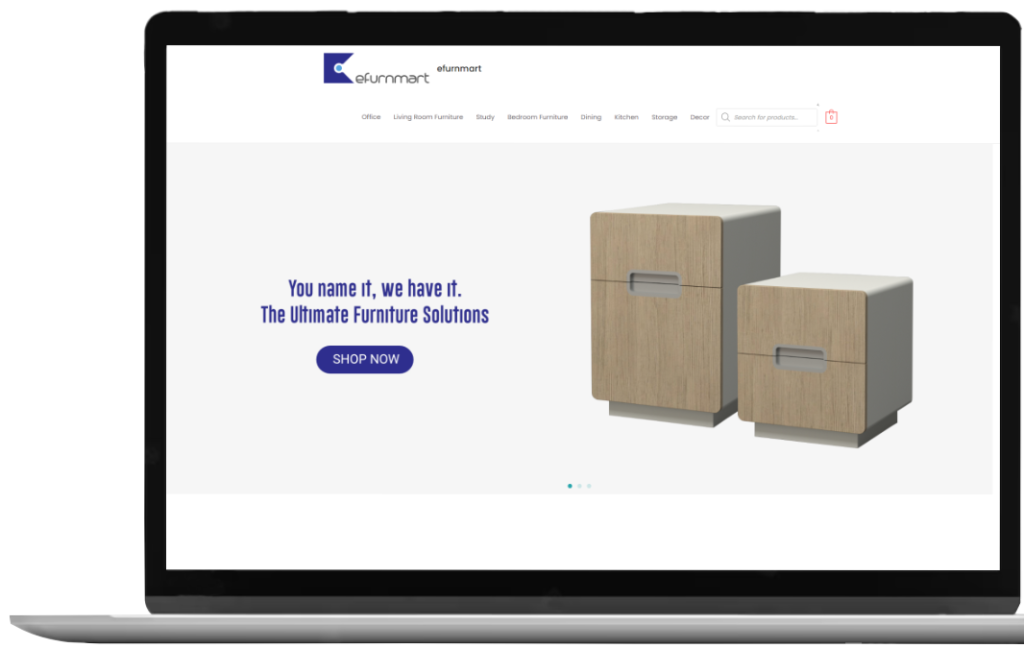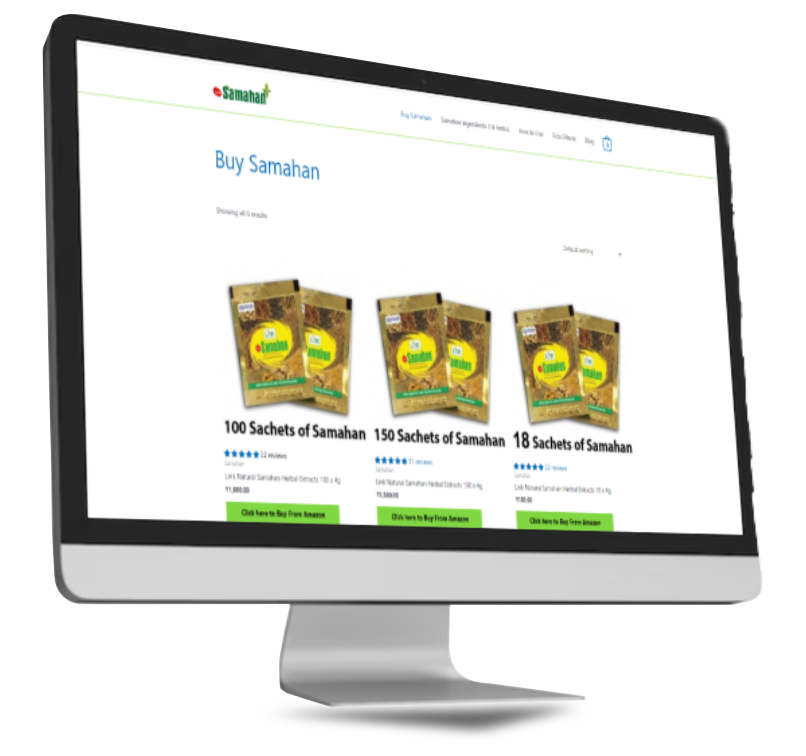 ASR is a leading consumer product market in South India. With its extensive network and experience, ASR's partnership with Xmedia solutions has played a crucial role in popularizing Samahan, a consumer product, by delivering products directly to end users through a simple and intuitive e-commerce platform.
The user-friendly e-store offers an exceptional customer experience, increasing customer base and revenue. The platform's intuitive design and ease of use have greatly improved the customer experience, making it easier for ASR to reach more customers and grow its business.
Org Farm is an innovative e-commerce platform connecting consumers with a value-based supply chain of high-quality organic food. Xmedia Solutions has a main role in the success of Org Farm by designing and developing a user-friendly, responsive e-commerce website.
The platform is intuitive, easy to navigate, and designed to make shopping for organic food a breeze. With just a few clicks, customers can now browse a wide range of products, place their orders, and have their purchases delivered right to their doorstep.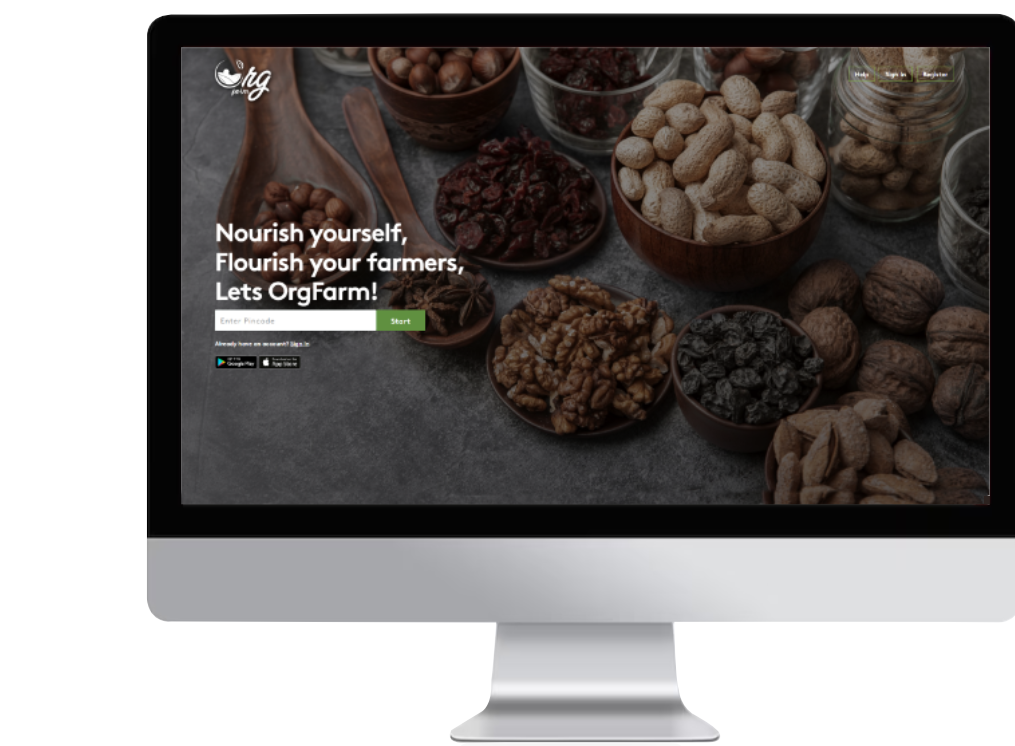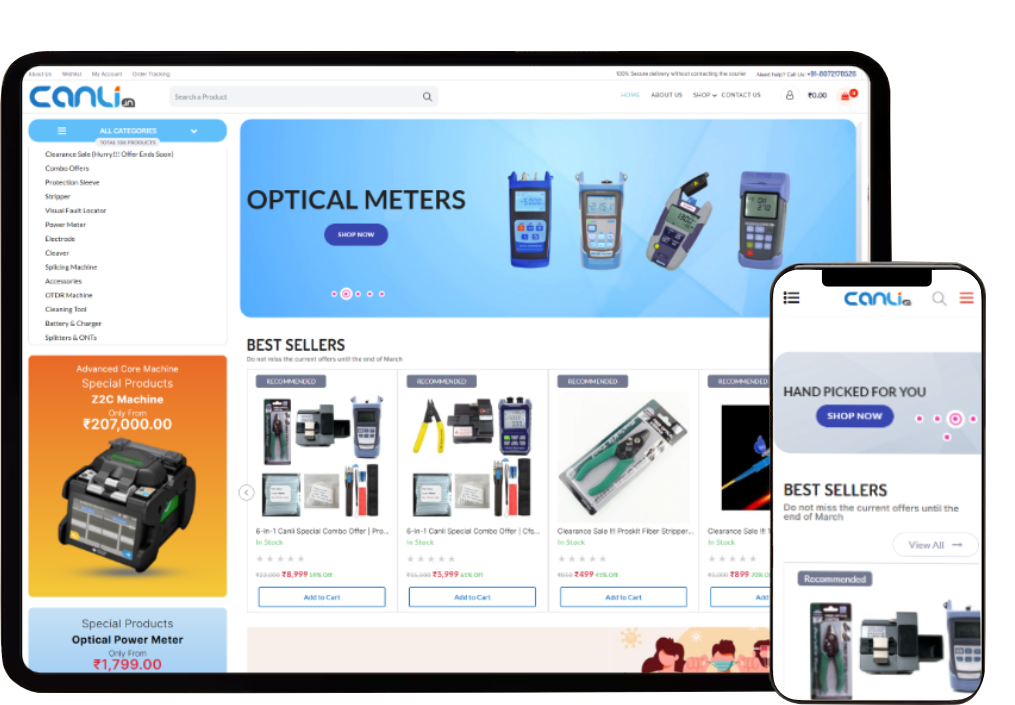 Canli is the ultimate Shopping Destination for Optical Networking Solutions. Xmedia Solutions has designed and developed an easy-to-navigate, intuitive e-commerce platform for Canli ensuring their customers have an effortless and enjoyable shopping experience.
Our skilled team expertly crafted the responsive website keeping the end customer in mind, making it easy for end users to quickly find what they are looking for and make a purchase within a matter of clicks. We ensured no more navigating through confusing menus or searching for hours for the right product.