Data Analytics and Science
With data science, we use algorithms to extract knowledge and insights from structured and unstructured data. Data analytics helps you predict business outcomes using advance analytics and machine language technologies. Our advance AI, machine learning, and automation tools will help
you implement the full data science cycle from exploring data to managing modules.
Our Xmedia solutions data analytics solutions empower organizations to mine information for relationships and trends. Through modern analytics, business leaders can identify patterns in customer behavior, assess market developments, and predict future results with improved accuracy.
Support your full data analytics life cycle from the initial process of managing your data to building, deploying and monitoring models.
Modern data science technology
Predict, automate, and optimize your business applications for better decision making.
Gain faster return of investment by synchronizing your AI models with Dev ops.
Run your AI models on premises, private clouds or multiple public clouds as needed.

The simple Registration process for event attendees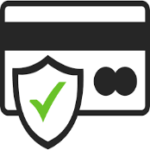 Secure Payment handling with automated ticket generation

Create and categorize an event in just a few clicks
Loved and Trusted by the Industry Leaders




Are you interested in Doing Project with us?