Hybrid Mobile App Development
Xmedia, a leading hybrid mobile app development company, creates and engineers user-friendly hybrid applications for a variety of frameworks and devices, including iOS and Android. We tend to integrate hybrid apps with third-party apps with a fast approach in order to empower the
functionality and efficiency of the apps by infusing structured hybrid mobile app development parameters with the latest technologies and techniques.
At Xmedia, we engineer applications that accept your every business requirement while getting your business on-board and capable of dealing with new trends, strategies, and customer demands. From power-packing your applications to endowing them with the most advanced set of features, we compel a large number of users to fall in love with your hybrid mobile app. Here you'll find a list of the innovations we use to create highly inspiring hybrids.
Domains for Hybrid App Development
Our professional hybrid application developer develops hybrid applications that can run on both iOS and Android devices. We finish mobile apps using industry-leading and recognised frameworks such as Ionic, PhoneGap, ReactNative, and Xamarin by adhering to standardised development fundamentals.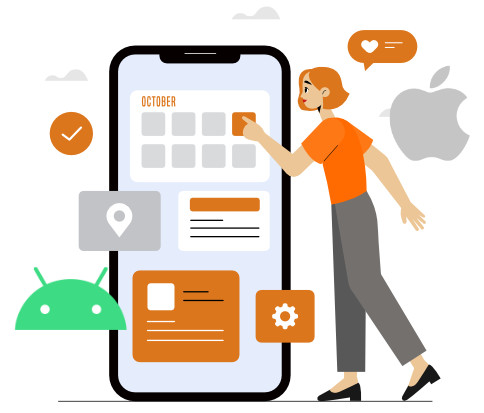 Join multinational and well-known brands like Xmedia in providing powerful support and repair services for your hybrid smartphone whenever you need them. We respond to queries within 24 hours and provide the best possible results and solutions.
Mobile Strategy Experts for Long Term IMPACT
At XMedia, we build you hybrid apps, giving you both iOS and android applications developed at the time of one. Hybrid apps can be created quickly as a single source code is used for different application formats (i.e., Android and iOS). Hybrid applications can also run irrespective of whether the device is connected or not. We have an expert team who will deliver you custom made hybrid applications in a cost effective and time efficient way. Apart from development, our expert teams also include a QC department which does a quality check of the product before delivery.
Loved and Trusted by the Industry Leaders




Are you interested in Doing Project with us?