Get a perfect trademark that best represents your brand
As a leading logo designing company in Chennai, Xmedia solutions, with nearly two decades of experience and proficiency in the domain, can deliver premium and unique business logo design services that best represent business visions. We have a team of experienced logo designers who precisely blend the symbols, attractive color palette, intricate calligraphy, fabulous design art, and other aesthetic graphical elements to create a powerful logo for your business.
X-media offers logo designing services for small businesses to large enterprises worldwide. Our logo designs noticeably outshine the crowd and are available at different price packages that suit the needs of your business.
Why choose Xmedia logo designing services?
A unique and stunning logo brings high visibility and user traction. Choose us!! The best of the best logo designers in the industry are employed here to design logos that enhance your brand image at affordable prices.
We analyze your brand and business thoroughly before undertaking your project. We believe having an A-Z insight into your brand results in the best outcome.
 Skilled and experienced designers
Our logo designers are the best in the industry and have nearly two decades of experience and domain expertise.
We have various packages to suit your business needs starting from low to high for logo design. Our logos best represent the attitude of your business.
We offer a broad range of design concepts and templates for our clients to choose from at first. And then, we initiate to customize them according to your vision specifications.
We deliver Logos that represent your business vision.
We give life to your business visions through our logo designing services.



Benefits of having a brand logo are as follows.
Logos play a crucial role in the success of your brand.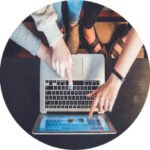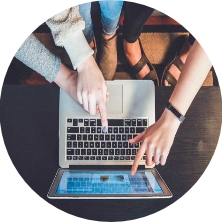 Even though occupying very few inches, logos deliver a punching thought that reckons the emotions and feelings of the viewer. A Logo conveys the brand attitude and brand functioning. It creates curiosity in viewers to involve more with the brand.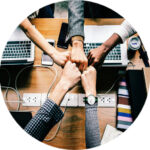 People have become conscious of the brands they use. The logo acts as the signpost and ambassador of your brand.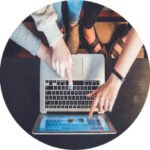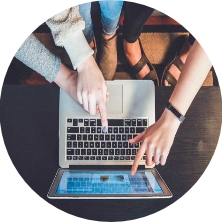 Logo creates a strong bond between the customer and the business. It enhances customer loyalty.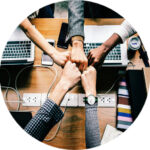 The Logos are small things that make an impact on the audiences and your business. They communicate your business visions to the viewers and contribute user traction.
Want to know more about our Brand Strategy services?